Homeowners:

The next rainfall could cause a devasting flood that affects you
4 Reasons why basement flooding is on the rise.

1. Increasing extreme rain (and snow) events

2. Aging municipal infrastructure (especially combined stormwater and sewer systems)

3. Inadequate flood protection measures at the household level

4. More hard surfaces and less absorbent green space as urban areas develop

How do you stop a costly flood in your basement?
You need a backwater valve
Most homes have one, but it will only work if it's cleaned and maintained twice a year along with other flood checks.
What is a Backwater Valve?
Hover to see how it works.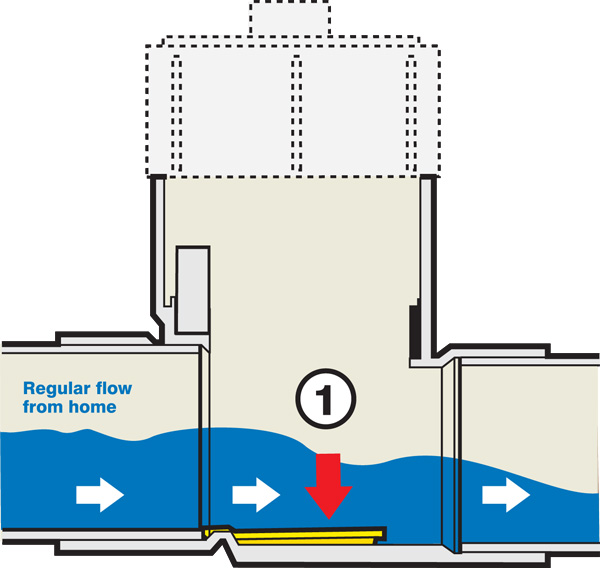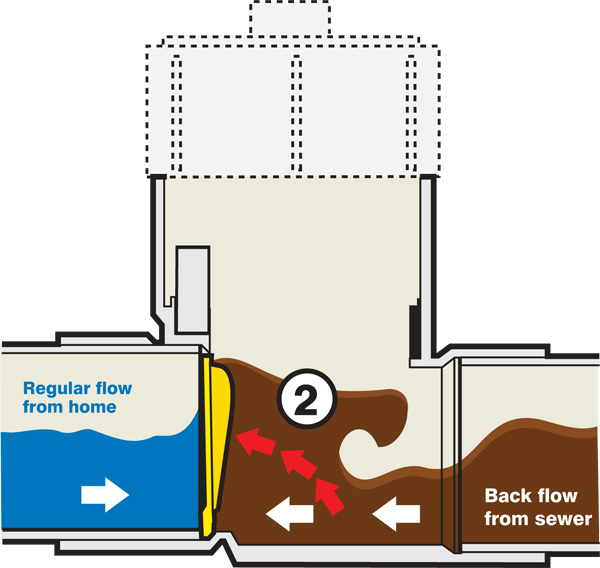 A backwater valve lets waste water from your house enter the municipal sewer system but stops sewer water from backing up into your home. Annual maintenance prevents it from jamming due to debris, oil, or grease.
Stay flood-free this season.
Our team can determine your flood risk and flag any issues before it's too late.
Get in touch for a risk-free, no commitment call back to learn more.