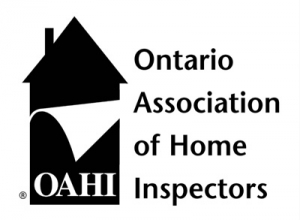 Ontario Association of Home Inspectors
Earn additional revenue without worrying about recruiting customers
Backwater Solutions Canada (BSC), a Canadian owned supplier of services to homeowners to prevent sewer backup flooding, is looking for Inspectors to service clients with their proprietary Water Management System Inspection. BSC will provide the customers and all the Inspectors will be required to do is complete the inspection, which includes the cleaning of backwater valves. Full training will be supplied by BSC, together with the technology and all necessary equipment.
"This is a perfect opportunity for home inspectors to supplement their incomes during quiet times and earn an income without the stress of looking for customers. The fit with what the inspectors currently do, and what we want them to do, is a perfect match", says Neville Pokroy, Chief Operating Officer of BSC. "90% of the work is inspection related, similar to what they would do during a normal home inspection, with the additional piece, the backwater valve cleaning, being the critical value add-on. It's a match made in heaven," added Pokroy, "a win-win for all that will enable us to help homeowners dramatically reduce the risk of a sewer backup flood which costs an average of $43,000 to repair".
The short-term opportunity is for inspectors within Canada right now. The service will roll out to the USA in due course.
We are inviting Home Inspectors with an interest in participating with us in this joint venture as a Service Provider to do the following:
1. Review our Water Management System Inspection guidelines
2. Complete the form in order to declare their interest in working with us
[quform id="17″ name="OAHI Inspector Request Form"]