HOME BUILDERS
In many cities it is mandatory for new home builders to install backwater valves to protect new home owners from sewer flooding. As a home builder you should make sure you tell the new owners about this important device. We can help.
With the rising concern over the frequency and severity of floods in Canada and, in particular, those caused by residential sewer backups, it is becoming increasingly important for builders to equip their new builds with adequate flood protection. Changing weather patterns are causing an increase in precipitation events that overwhelm aging and undersized municipal sewer systems. The result is the failure of municipal drainage systems and the subsequent sewer backups that flood basements throughout the community.
The Insurance Bureau of Canada calls water the 'new fire' and warn that "Water-related damage and insurance claims are rising across Canada due to the increase in severe weather." (Read study)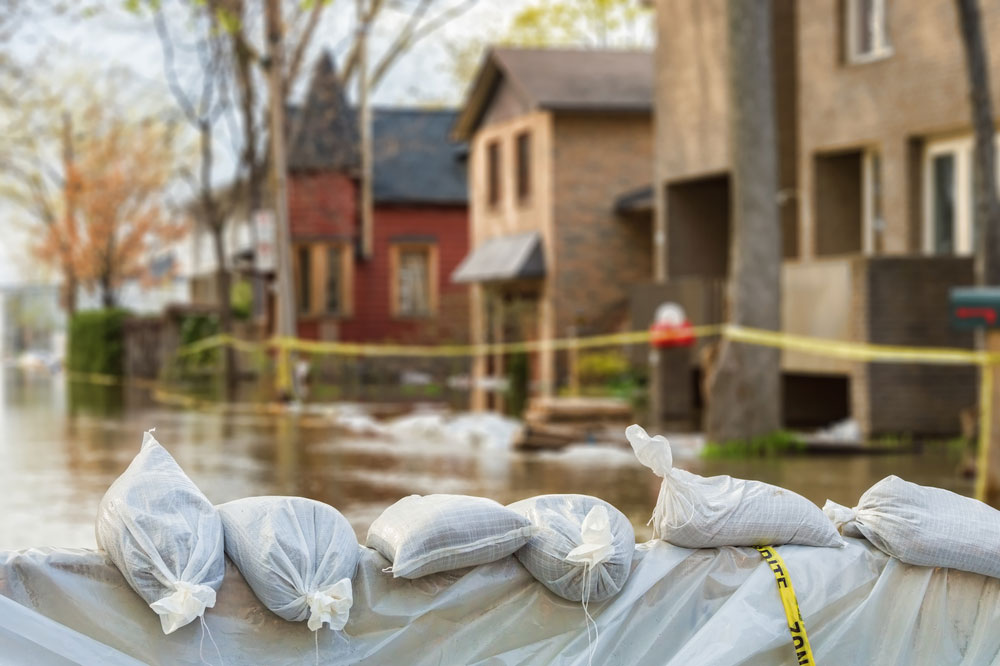 Backwater Valves
Many home builders are now including backwater valves in their project plans as they are the single most effective measure to preventing a sewer backup flood. As you know, if a homeowner does not have a backwater valve installed, then there is nothing preventing sewage water from entering the basement through the mainline. In the event of a sewage backup, the home has no protection. And although the Insurance Bureau of Canada endorses the installation of a backwater valve "as a valuable mitigation technique," the valve itself is useless if not maintained at regular intervals. Unfortunately, too often the purchaser doesn't even know that there is a backwater valve included in their new home or that it requires regular maintenance to be effective! The Result?  The homeowner can self flood themselves from the inside because the valve is closed.
Reputation is Everything
More than most, a builder's reputation within the industry is vital to their sustainability. In this age of online reviews, comments, and ratings, securing the confidence of the people who buy your homes can propel you to the front of the pack. And, what's more, educating your buyers about the protection you've provided them will help to enhance buyer confidence and demonstrate your willingness to protect the families who will live in the homes you build. In short, it shows you care.
Building Rapport
How do you do that? Easy. The literature package that every new buyer receives contains information on furnaces, air conditioners, fireplaces, etc., and is an appropriate place for Backwater Solution's New Home Buyer's Guide to Sewer Backup Protection. Our information pamphlet will explain how a backwater valve functions and why it is an important piece of safety equipment for a new home. It will provide details of our extensive backwater valve maintenance programs and information on general flood protection. It will even encourage the new homeowner to discuss specific in-home flood insurance options with their broker as a general home insurance policy may not adequately cover sewer backup floods.
Click here to order your supply of new home builders guide to sewer backup protection pamphlets
Backwater Solutions Canada
Backwater Solutions Canada (BSC) is a unique company with a singular focus on the most effective solution to basement floods; backwater valve inspection and maintenance. We are passionate about educating Canadians on the dangers that flood waters pose and the mounting problem it has become in just the past few years and, as part of the solution, offer courtesy flood inspection services to homeowners. Our goal is to ensure that every at-risk home is equipped with a backwater valve and is part of an adequate program of regular maintenance and inspection. We provide peace-of-mind to you and your stakeholders that when the rains come, the people who live in homes built by your company will not have to worry about the possibility of a backup sewer flood.
Do you want more information? We invite you to book an appointment with one of our representatives. Let us demonstrate how we can work with you to help protect your new builds and the people living in them. We at BSC welcome the opportunity to come to your office and demonstrate everything that we can offer you in helping to keep Canadian homes protected.
Let us help you build a solid reputation for safety and forward thinking or call us today at 1-833.966.3566 for additional information or to schedule a presentation.
Click here to visit our Training and Education Forum to book a BSC Presentation online