HOME BUILDERS SERVICES
As a new home builder, you want the new home buyer to be delighted with everything you built in the home. So don't forget to communicate with the owner if you have installed a Backwater Valve to prevent sewer flooding. We have the tools for you to do that.
Backwater Solutions Canada
Home Builders Brochures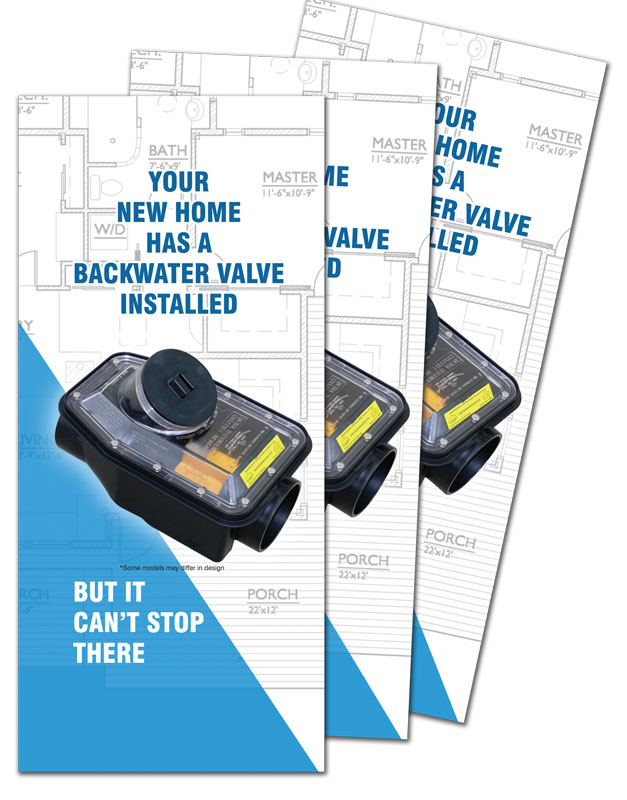 Attention: Home Builders
If you have installed a Backwater Valve in a home when you built it, here is a brochure that you should provide to the homeowner. It helps to explain why the installation of the valve is so important, but it also helps to highlight the importance of cleaning and maintenance of the valve.
Please feel free to order as many brochures you would like. We will print them and send it off to you directly.